****Note: The Sound Mind Treatment Program is temporarily on hold.
We are currently offering only intensive outpatient therapy. ****
"For God has not given us a spirit of fear, but of power and of love and of a sound mind."

2 Timothy 1:7 (ESV)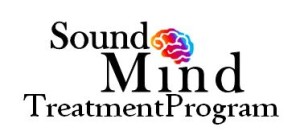 "It is my deepest hope that Sound Mind Treatment Programs will bring a new level of understanding and healing to the Christian community."

-Jerry Mungadze, PhD
Bring inner healing and spiritual growth to a new level by contacting us for more information on our Christian Inpatient Program.
Sound Mind Treatment Programs were developed to be a resource for wounded people of every background, age, gender, faith, and way of life. You'll learn how your mind works when it's healthy and why it doesn't work when it's been damaged by addictions, trauma, chemical imbalances, and other struggles you face in your everyday life. Frequently consulted by professionals in his field, Dr. Mungadze's training and Right Brain Therapy techniques are in high demand.
Sound Mind Christian Treatment Program is an evidence based program with a curriculum workbook and backed with scriptures for God's healing grace.
A biblically based treatment program where God's people can heal in a Christian supportive environment:
At Sound Mind our goals are to:
Bring Christ's care into healthcare

Change the way healthcare is done, from the band-aid approach to resolving root causes.

Change the focus from profit first to care first.
You'll have an opportunity to learn from Dr. Mungadze, PhD, and his highly trained licensed professional therapists about how brain science, and God's truth work together. You'll gain insight into how your brain functions and manages past traumas or current stress. You'll leave with tools to manage your own inner healing process in a Biblical way.
The group setting provides a safe and interactive environment. Using our unique right brain approach, we'll give you the tools you will need through a healing process led by trained staff.
We invite our leaders in the Christian community to make use of this program for those in your congregations needing inpatient treatment as well as our day treatment programs:
General psychiatric Christian Program Provides:
Crisis Stabilization

Medication management

Symptom reduction

Dealing with root causes of
Anxiety
Depression
addiction
Mood disorders
Our Outpatient day program in Bedford Texas, works in unity with our Sound Mind Christian Inpatient Program that will walk people through healing by teaching scientific ways to understand how the brain functions and can be restored to the way God designed it. The program helps you understand what is going on in your brain so that you are able to identify troubled areas. In a group setting, you'll process the information and find healing.
Hero's Program for Military Veterans:
Our Military Program Provides:
Crisis stabilization from combat related problems

Dealing with symptoms of Post Traumatic Stress Disorder (PTSD)

Dealing with symptoms of Traumatic Brain Injury (TBI)
© Copyright Right Brain Therapy